Tuxedos & Men's Suits in Sumter, SC
Kyla Ann's Bridal Boutique provides men's suits and tuxedos that Sumter, SC residents can use for daily business activities or celebrating special occasions.
We have three decades of success helping Sumter men buy reasonably priced and exceptionally well-made suits and tuxedos. And we have a wide variety of formal wear for any occasion.
Tuxedos for Weddings, Proms, and More
The tuxedo is a timeless type of formal wear that always looks great and holds up over time. Whether you need to buy a tuxedo for continual use or just want to rent one for a formal occasion, we have a terrific selection on hand.
We help local men and women find properly fitting tuxedoes and bridalwear that help them stand out in the crowd and look their very best for special events and other occasions.
Men's Suits for Every Occasion
Kyla Ann's Bridal Boutique is a terrific source of men's suits for everyday occasions. Whether you need a suit for business attire, as a groom's man, or just to look great on a date or any other occasion, our selection of suits and accessories is certain to make you look as good as possible.
Our selection of men's suits and accessories includes:
Sports coats
Two-piece suits
Three-piece suits, including vests
Ties and other accessories
We can tailor your suit for a perfect fit and make adjustments as needed to ensure it keeps fitting perfectly.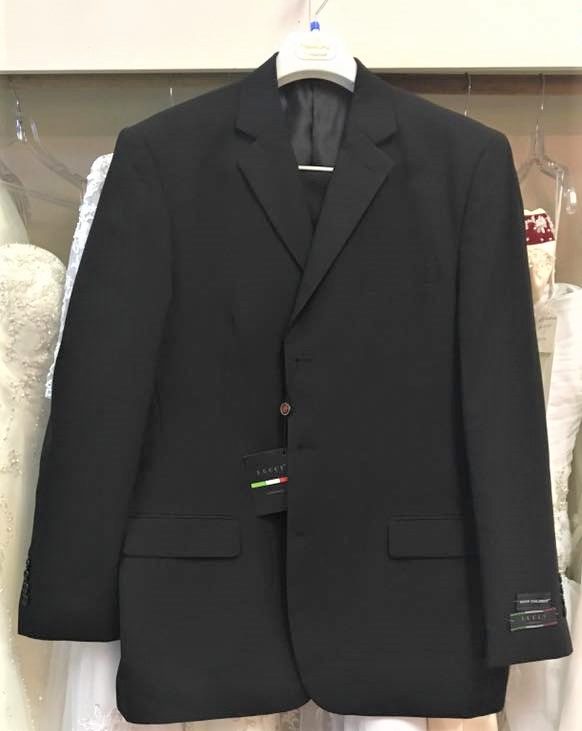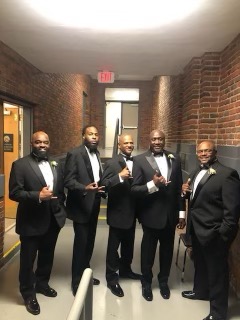 Enjoy Kyla Ann's Award-Winning Service
Whether buying or renting a suit, tuxedo, or a bridal gown, Kyla Ann's is Sumter's premier location. Kyla Ann's Bridal Boutique recently earned the local newspaper's Reader's Choice Award for our general excellence and outstanding service.
Kyla Ann's is a member of the Chamber of Commerce and has a stellar A+ rating from the Better Business Bureau. We always put our customers first.
Let Us Help You to Look Great
Kyla Ann's Bridal Boutique in Sumter, SC is open from 1 p.m. to 6 p.m. on Monday and 11 a.m. to 6 p.m. on Tuesday. We are closed on Wednesday. Contact us now for assistance!
We are open from 11 a.m. to 8 p.m. on Thursday, 11 a.m. to 6 p.m. on Friday, and 10 a.m. to 5 p.m. on Saturday. We are closed on Sunday.
You can call 803-418-0448 or stop by during store hours to learn more about our great deals on tuxedos and men's suits for formal occasions.