Bridal Shop in Sumter, SC
For nearly three decades, Kyla Ann's Bridal Boutique has been the premier bridal shop in Sumter, SC. Our huge inventory of wedding dresses, bridesmaid gowns and other formal dresses provides you with numerous options when shopping for your special day. We also outfit men with suits and tuxedos for grooms, groomsmen or formal occasions like prom. Come browse our selection and find the formalwear that makes you look and feel confident on your special day!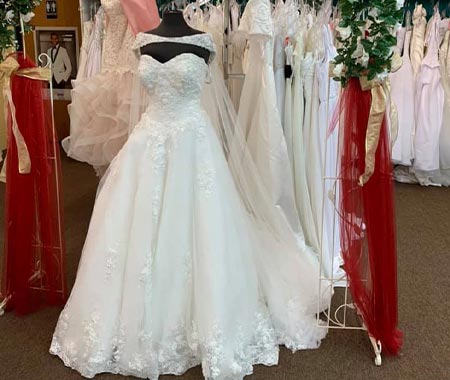 We received a Reader's Choice Award for the best selection of bridal
gowns in the area.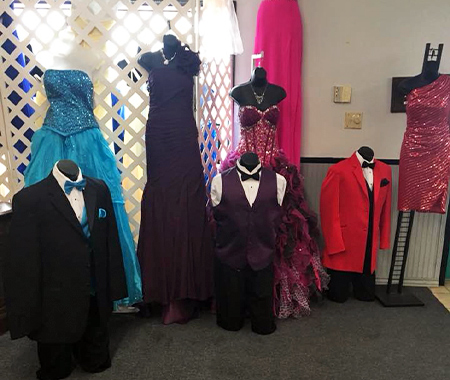 Shop for other formalwear in our boutique, including for school
dances or Quinceañeras.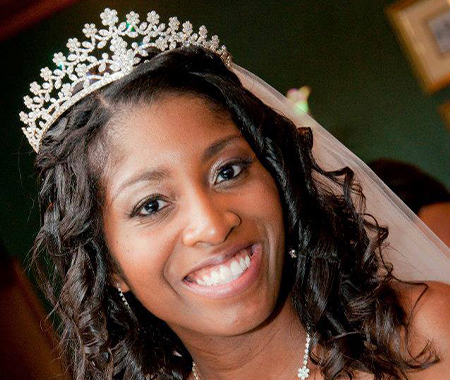 Our inventory includes accessories such as veils, shoes and jewelry
for all occasions.
Dress Your Best with Kyla Ann!
Special events mark the best times in our lives, and it's important to dress the part when they come around. From Quinceañeras and proms to weddings and black-tie gala events, these are times to celebrate! We're happy to announce we're now offering custom, one of a kind prom dresses as well! At Kyla Ann's Bridal Boutique, our bridal shop brings you the high-end gowns, dresses, suits and tuxedos you need to look your very best for cherished occasions throughout your life.
Visit our cozy boutique
Since opening our doors in Sumter, SC in 1992, we've worked with thousands of bridal parties to make sure everyone is photo-ready to walk down the aisle. Brides-to-be accompanied by their mothers and bridesmaids visit our cozy boutique to look through our wide assortment of wedding dresses, to find the perfect one. Of course, we also carry mother-of-the-bride, bridesmaid and flower girl dresses. As a full-service bridal boutique, it's our job to make sure you, the person you're marrying and everyone in your wedding party look stunning for your special day.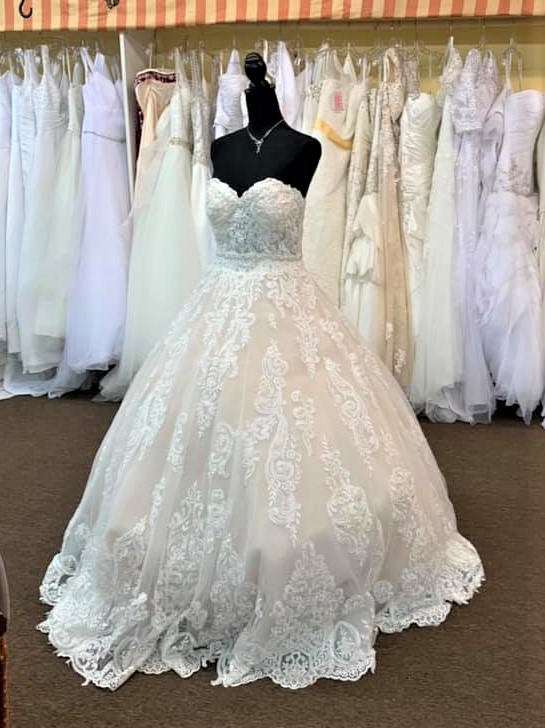 all-in-one boutique
Our selection of gowns isn't limited to wedding and bridesmaid dresses. We also stock Quinceañera gowns, dance dresses and other formalwear designed for women. Need accessories to complete the look? Our inventory includes bridal accessories like veils, shoes and jewelry. Consider us your all-in-one boutique for everything you'll wear to your wedding, Quinceañera or prom! We guarantee you'll turn heads and drop jaws from the moment you walk in the door.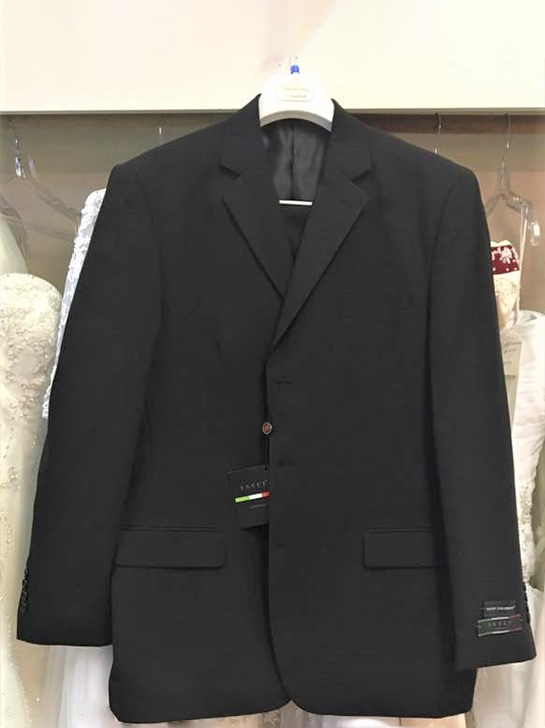 suits & tuxedos
We don't just work with women, either. Men come to us to buy suits or rent tuxedos, transforming them into dapper gentlemen for their next event. To ensure the perfect fit, items purchased from us are altered on-site by professionals with years of experience custom-tailoring formalwear for men and women. Come visit our bridal shop in Sumter, SC today to find the perfect formalwear, tailored to help you look and feel confident and special.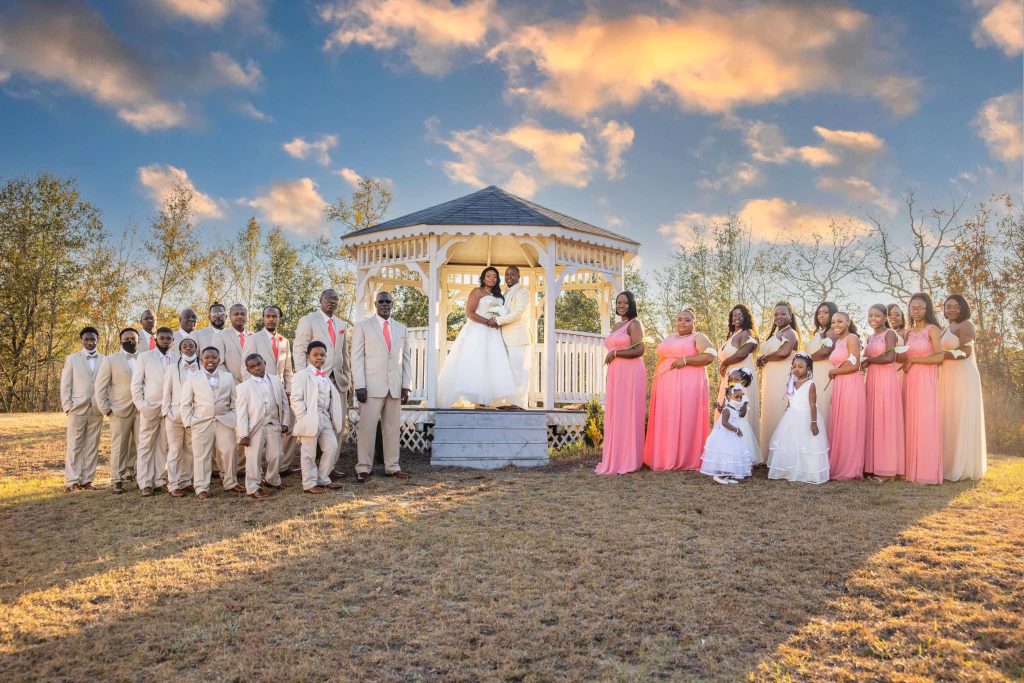 Find the Right Formalwear
For a personal touch when shopping for wedding dresses, formal gowns or suits, work with the experts at Kyla Ann's Bridal Boutique. Visit our bridal shop today to browse our formalwear. We've served as a member of the Sumter Chamber of Commerce for decades.
Providing wedding gowns, bridal accessories, and much more to the following areas:
Sumter, SC | South Sumter, SC | Millwood, SC | Mulberry, SC | Lakewood, SC | Privateer, SC | Wedgewood, SC | Stateburg, SC | Oakland, SC | Dalzell, SC